SEND
Contact Information
For further information or advice regarding special educational needs please contact:
Mrs Amanda Harling - SENCo
Mrs Samantha Thorne - Administration
01795 477147
SEN Policy
For additional support with speech and language development please access the Speech Link Parent Portal here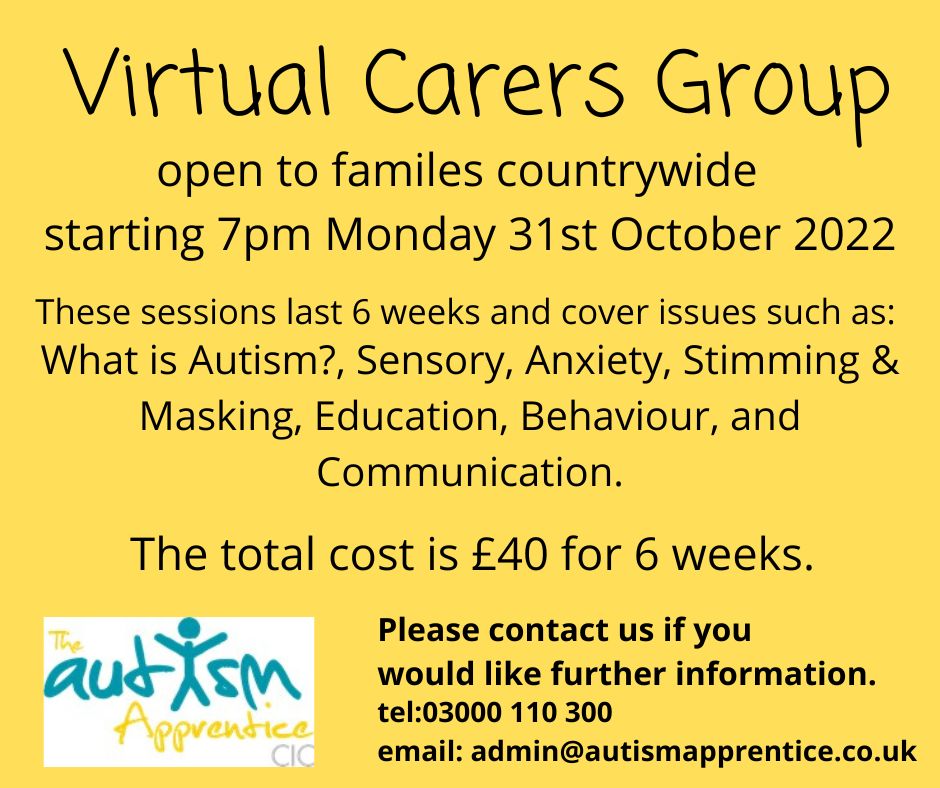 We are pleased to announce the rollout of our popular Virtual Carers Group, country wide. The purpose of these groups is to meet other parents and carers who have children and young people with ASC, chat and share ideas and tips and to help feel less isolated.
Each week the sessions will be geared around a different topic:
Week 1 - What is autism and the co-occurring conditions
Week 2 - Sensory
Week 3 - Anxiety, stimming and masking
Week 4 - Education
Week 5 - Behaviours and communication
Week 6 - Q&A
The sessions will be held via Zoom, once a week for six weeks from 7-8pm starting on 31st October 2022 and are run by two of our senior support staff.
The total cost is £40 for 6 weeks, payable in advance.
We would be most grateful if you could share this within your setting, on your social media pages and with any families you feel may benefit.
For more information, please email admin@autismapprentice.co.uk or call 0300 011 0300
Kind regards
Odette Wiles
Office Manager